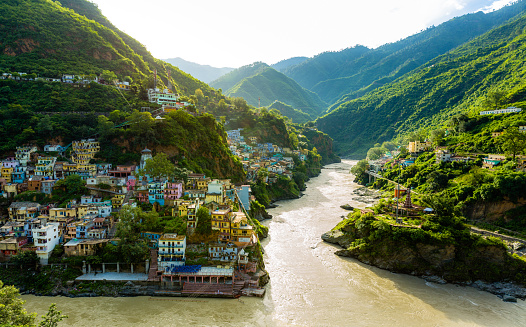 The Ganges River is formed at Devaprayag, where the Alakananda River joins with a second important tributary, the Bhagirathi River. 
The Alakananda River, like all of the Ganges' Himalayan tributaries, is considered holy. 
The temple town of Badrinath at the river's headwaters, its confluence with the Pindara River at Karnaprayag, its junction with the Mandakini River at Rudraprayag, and Devaprayag are all important pilgrimage sites (tirtha).
You may also want to read more about Hinduism here.
Be sure to check out my writings on religion here.